BlogLatest news at CommandFusion
Joins are one of the most important elements of your iViewer GUI. Almost every object in your guiDesigner project has a Join of some sort associated with it.
There are four types of joins, all of which are important to the advanced features of iViewer:
Digital Joins
Analog Joins
Serial Joins
List Joins
We have just finished adding some handy info and graphics the Joins page on our wiki to help you understand how each type of join works.
You can view the Joins page in our wiki here.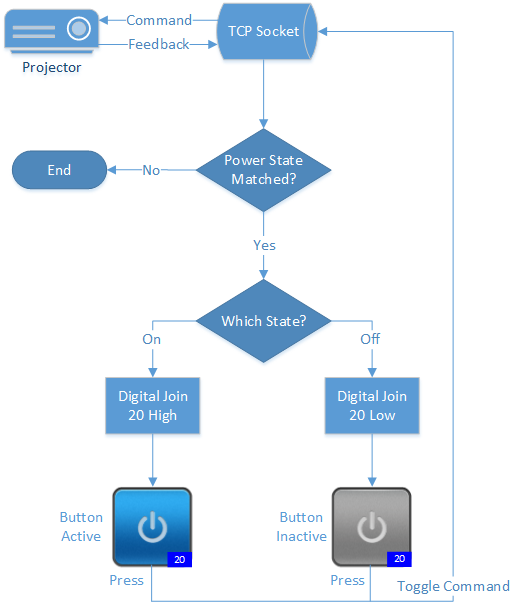 How a digital Join works
---
Want to reprint this blog entry in part or in it's entirety? Please read this first!
---