BlogLatest news at CommandFusion
Did you know that the CommandFusion LAN Bridge has the ability to act as a multiplexer?
Using this advanced functionality of the LAN Bridge will allow you to connect multiple mobile device control GUI's to devices and systems that typically only accept a single incoming connection.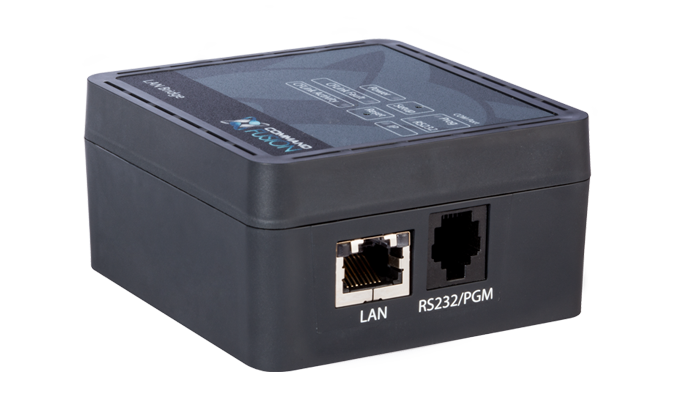 The CommandFusion LAN Bridge
Let's look at an example of when this might be useful. Imagine you have just set up a house with a Clipsal C-Bus lighting system, the client wants multiple iPads around the house, all with the ability to control the lights simultaneously. Normally, this wouldn't be possible using the basic Ethernet interface gateway for C-Bus. Sure, you could write some scripts so that events get queued and the iPad waits for the connection to be available – but this really isn't ideal and is prone to errors. So here is the solution: connect a CommandFusion LAN Bridge to the network and configure it to act as a multiplexer. Now all your control GUI's can connect to the lighting system at once and control the system simultaneously!
How the LAN Bridge Provides Multiplexing
Often, you don't know that the device only accepts a single connection until you are programming the system. This problem can be easily fixed by installing a LAN Bridge, resulting in minimal additional costs.
Here are some of the known systems that only allow single connections:
Clipsal CNI (Ethernet interface to Clipsal C-Bus network
Global Cache GC-100 units
Crestron TCP Server symbol
Some Denon IP enabled products
Many other IP enabled products
To learn how to configure multiplexing, see our wiki page.
To order your CommandFusion LAN Bridge, see our Where To Buy Page.
---
Want to reprint this blog entry in part or in it's entirety? Please read this first!
---