The CommandFusion Solution
Create the ultimate control system
---
Combine the flexibility of the modular hardware range, with the power of iViewer on your mobile device to control almost anything. Whether its home automation or commercial control, Commandfusion products will suit any project.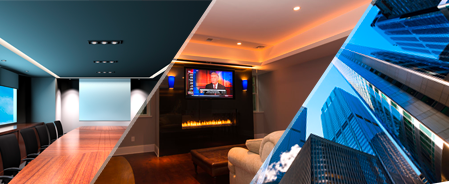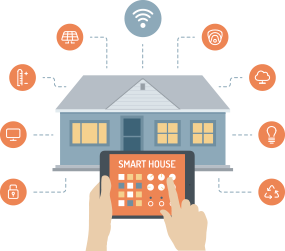 Control your house with CommandFusion
---
Use CommandFusion to create the ultimate smart home. Think of our hardware as the glue that connects all your normally stand-alone items. Then use iViewer to control everything from one, easy to access control panel - your phone or tablet!
Just some of the systems that CommandFusion makes it easy to connect:
Home Theater (TV, Surround Sound, Projector)
Lighting, Blinds, Curtains
Heating/Cooling (HVAC)
Security Alarm, CCTV
Door Locks, Access Control
Build your system the way YOU want
---
Because of its modular design, it's super easy to design a control system using CommandFusion hardware that suits your projects unique requirements and budgets.
Need more infrared outputs? Simply add a MOD-IR8 module to your MOD4! Then easily expand your home automation network into other areas by adding new devices via the CFLink bus or a standard ethernet network.
This means that you aren't paying for features you don't need, and the system can grow as you expand it through your home or office.
When you have your control hardware setup, easily control it (and any other IP-enabled device) with iViewer for Mobile Devices! iViewer allows you to create a graphical user interface that looks any way you want, and right on your own iOS or Android device!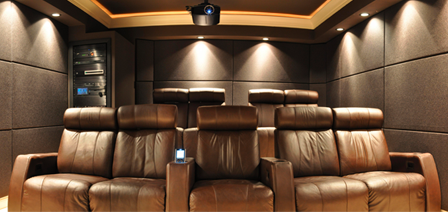 Perfect for any user:
DIY or Professional Integrator
---
Whether you are a DIY user or a professional integrator, CommandFusion products are designed for you.
Integrators will enjoy the modular design, and the cost effectiveness will allow you to compete with integrators that are using much more expensive systems and still achieve the same result.
DIY users will find the features and price very hard to beat. CommandFusion support is second to none, so getting help when you need it is easy.
Many Applications & Use Cases
---
CommandFusion products are not limited to home automation. They have been used in many different applications, some examples of these are:
Commercial office automation
Boardrooms
Yachts and superyachts
Emergency response vehicles
Education (schools, universities)
Houses of worship
Home theater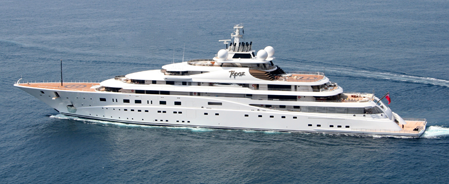 Open Protocols - Talks to any system
---
We don't believe in limiting the software and hardware you must use to create your control system. We want to allow you to choose components that best suit your requirements, which is why we have implemented open protocols which allow for easy communication with other control systems and services.
This means that you can easily connect CommandFusion hardware and software with other brands of control systems such as Crestron, Control4, Global Cache etc.
iViewer for Mobile Devices
---
Our app for Apple iOS and Android devices allows you to control any IP-enabled devices, including our own hardware, directly from your iPad, iPhone, Android device, etc.
Fully customisable GUI
Control anything via Ethernet / Wi-Fi
Dynamic feedback processing
Javascript API
Utilise advanced device sensors and features
iOS/Android support
Choose a version to suit your requirements
» Read more about iViewer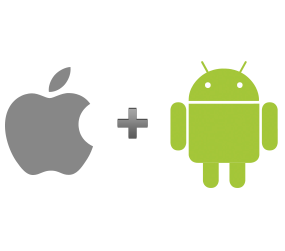 Hardware Agnostic
---
iViewer is hardware agnostic, meaning that it doesnt rely on a certain type of equipment to be able to talk to your devices.
Just some of the hardware protocols that iViewer can integrate with:
Crestron, AMX, Control4, RTI
Lutron, C-Bus
Zigbee, Z-Wave, Insteon
KNX
Global Cache
RGB Controllers
Try iViewer for free!
compare the versions
Hardware Overview
---
CommandFusion manufacturers a range of automation and control hardware, accessible to professional integrators and DIY users.
Modular approach - add modules and other devices to create a tailored system that grows with you
Extremely cost effective
Distributed intelligence - no single point of failure
Ethernet connectivity and CFLink bus
Industry leading 5 year warranty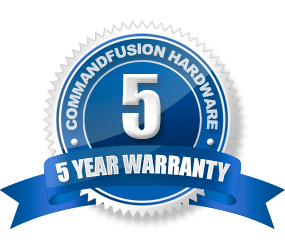 CFLink Benefits
---
Our automation hardware communicates over a wired bus called CFLink. The bus has been engineered for high reliability communications in automation environments.
Connect data and power to all devices via a single cable
Flexible topologies
Use any 5 wire cable
Long distance runs of over 1.5kms without repeaters
No expensive network equipment required
Peer to peer bus - no reliance on a single piece of hardware
Automatic ID conflict resolution
Stay Up To Date
---
Keep up to date with all CommandFusion news by subscribing to our newsletter.
Once a month we send out a newsletter, wrapping up the months events and promotions (discount coupons and other deals), arriving direct to your inbox.
It's very rare that we send out more than once a month, so you can be guaranteed not to be bombarded with emails - no spam!
You can opt out at any time, simply by clicking on the unsubscribe link in one of the newsletter emails you have received.
Newsletter Signup
---
CommandFusion on Social Media
---
---
"Communication Icon" designed by
Lorenzo Stella
from the
Noun Project