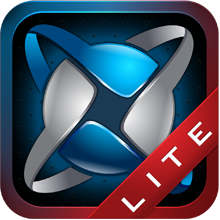 All the power and functionality of iViewer,
for smaller projects.
iViewer for Mobile Devices is the gateway to your automation system. Packed with features for total customisability.

Two very different platforms.
One app.
iViewer has the same core features across both the iOS and Android platforms. This means you can use the same tools to create your control interfaces on Apple and Android devices.

Total UI Customisation.
Themes available.
The entire user interface can be endlessly customised using our free guiDesigner software. Themes are available to suit your taste. » Go to guiDesigner

Powerful Scripting Engine.
We JavaScript.
The ultimate in customisation deserves a powerful logic engine. iViewer has all bases loaded when it comes to flexibility.
» View API Docs
Compare Versions
What's the difference between iViewer and iViewer Lite?

iViewer 4 FREE

iViewer Lite

iViewer 4 Pro
Fully customisable GUI with guiDesigner
View customer examples on youtube: iPad - iPhone
Simultaneously control multiple systems
TCP Client/Server, UDP Unicast/Multicast/Broadcast, HTTP, HTTPS
Unlimited
Unlimited
Unlimited
JavaScript API
GUI Linking
iPhone Pages/Subpages
Portrait & landscape orientations count as 1 page combined
1
Unlimited
Unlimited
iPad Pages/Subpages
Portrait & landscape orientations count as 1 page combined
1
10
Unlimited
GUI Objects (buttons, sliders, etc)
Unlimited
200
Unlimited
Licensing model
N/A
App store model
Per mobile device
Price
FREE!
View Downloads
$49.99 USD
App Store
View Tiered Pricing
Buy Licenses