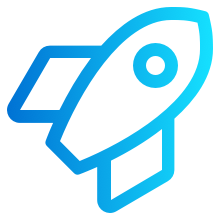 guiDesigner project deployment,
backup and version control in the cloud.
LaunchPad is a cloud platform for deploying your guiDesigner projects to mobile devices remotely.

Online Backup,
versioning and fallback.
Backup your guiDesigner projects in the cloud and keep multiple versions ready to fallback if required.

Deploy to devices
locally or in the field.
Simply install the LaunchPad app on the mobile device and enter the project details to load from anywhere.

Monitor project usage.
Proactively resolve issues.
See live logs as each device loads the project and monitor connectivity to local systems used by the project.